NEPA Statements & Articles

ANALYSIS: 'Who is the Real Economic Moron on JPEPA: The Accused or the Accuser?

PRESS STATEMENT: 'JPEPA Premised on Outdated Economics' -- Dr. Gonzales

POSITION ON CHARTER CHANGE: NO to Charter Change! Its Real Aim is Remove Nationalism!

FIRST STATEMENT ON JPEPA: Statement on Japan-Philippine Economic Partnership Agreement

PANAWAGAN NOONG 2004: Ipagtanggol at Palakasin ang Pambansang Ekonomiya Batay sa Lakas ng Mamamayan sa mga Komunidad!

PANAWAGAN UKOL SA PAGKABANSA: Buin ang Bayang Nais Natin!

PARADIGM-SHIFT ARTICLE: Tangkilikan Synergy Needed Now

CONSISTENT WISDOM ON AN OLD TRUTH: Industrialization: Key to Development

NEPA RESPONSE: Success in Philippine Industrialization
NEPA's Economic Articles Folio

(FOR THE CONTINUING EDUCATION OF NEPA MEMBERS AND OTHER FILIPINOS) click here

---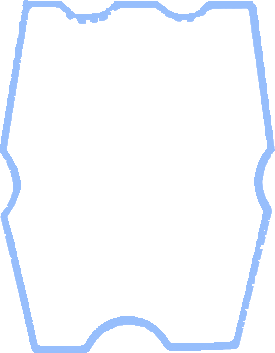 Who is the Real Economic Moron on JPEPA:
The Accused or the Accuser?
By ERNESTO R. GONZALES, Ph.D.
National Spokesman, National Economic Protectionism Association (NEPA)
Fellow, London School of Economics, AY 2003-04,
Chairman-Economics, National Research Council of the Philippines
Member, Governing Council, Philippine Social Science Council (2003)
A RESPONSIBLE ECONOMIST knows that any argument can only hold if its conclusions are supported by solid facts and an appropriate framework of analysis. Without these basic rudiments of economic analysis, everything else is is lot of intellectual pretensions or a lot of lies. Or both. A moron does not know if he is wrong. That's bad enough. But the pretender is far worse than a moron. A pretender knows all the while that he is already wrong but insists on claiming to be right, and calls other people morons. Worst is that these two parameters of non-validity are both present in Alex Magno's paper accusing environmentalists of being "economic morons."
Actually, it is difficult to find precise data in his paper. Mr. Magno only provides "motherhood statements"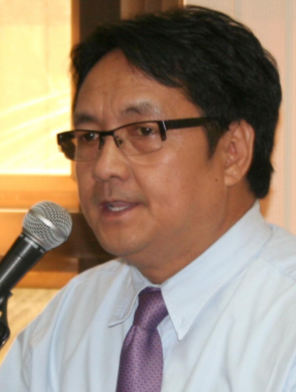 that JPEPA was already "thoroughly evaluated and the time is reached for ratification." As an economist, I am amazed to note that he is not even aware that the projected impact on Gross Domestic Product of JPEPA is only a fraction of one percent (Medalla, E.2006, Philippine Institute for Development Studies). Who is the real moron? The anti-JPEPA environmentalist who refuses to accept a fraction of one percent cannot be called a moron because he knows his economics. But Mr. Magno is willing to accept it to counterbalance its threat to the sanctity of our country's ecology and economic patrimony and he still had the guts to point a finger that the other sensible guy is an economic moron.
What is even worse is his contention that the international agreements on the flow of toxic substances are already an assurance that there will be no culprits in the process. Before making a responsible statement affecting the economic life of the country, he should check his data. Go over the files of the Senatorial Inquiry last November 2006 about this issue on toxic waste. The DENR representative who was present in the meeting accepted that TCE 113, the computer hardware descaler and deflusher have continuously entered the country. One of the reasons is that we do not have yet the facilities and capabilities to identify this highly toxic substance which is considered to be phased out already by 1996. Sen. Mar Roxas, in front of his audience, publicly acknowledged together with Sens. Jamby Madrigal and Pia Cayetano, that they should look into this matter. Have they done this very important commitment? Only God knows where their heart is.
If these premises are still not within the realization of Mr. Magno, he has no right to pretend that the flow of toxic waste is taken care of by the international treaty agreements. This is a very irresponsible statement for anyone to make. Even Japan accepted that the guardian of our ecological interest is we, Filipinos, ourselves, and not other countries.
As a professional environmental economist, I refuse to accept this economic position and proposition of Mr. Alex Magno.
What is even worse is that the framework of analysis used is ridiculous from the viewpoint of economics. How can a responsible economist accept the argument that we have to accept JPEPA simply because our prosperous neighbors have adopted it? In economic analysis, autocorrelation problem is data-based. This economic analysis of Mr. Magno is overtly misleading because he is implying that the reason behind the prosperity of our neighbors is their equivalents of JPEPA. It is outright ridiculous and absurd to the professionally-oriented and does not even deserve a well thought out response, but we can choose to humor him on this.
The growth of the industrial sector of Vietnam averages up to 18%, and simply this cannot possibly be just because of any equivalent of JPEPA. This is true with Singapore, and our other ASEAN neighbors. Versions of JPEPA cannot undermine the resiliency and patriotism of these great neighbor countries of ours. Historical data can prove that.
Moreover, Prime Minister Mahathir who everybody knows was the leader of Malaysian Industrialization, claimed that they were the least affected by the Asian Economic Crisis of the late 1990's because they had been seeing to it that Malaysian economy would not be dependent on the economic programs of World Bank and IMF. JPEPA apologists would want us to readily accept that our economic destiny rests upon the benevolence of Japan via JPEPA! I don't think any reasonable Malaysian will make a public statement about this the same way our fellow Filipino Mr. Alex Magno is doing now.
There is nothing personal here because I don't know the person in Mr. Alex Magno. As a professional environmental economist, I have the moral obligation to shed light on this very important issue that my colleague in economics had laid down on the "academic table" for discussion.
For the National Economic Protectionism Association (NEPA)
February 10, 2008
(Approved by: Faustino G. Mendoza, Jr. NEPA President)
---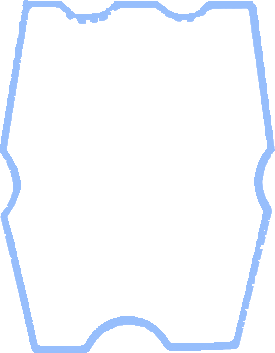 'JPEPA Premised on Outmoded
Economics' -- Dr. Gonzales
THE National Economic Protectionism Association (NEPA), the 72-year-old consistent advocate of nationalist economics for a Philippine economy owned and run mainly by Filipinos, welcomes the good news that the Senate committee on trade headed by Sen. Mar Roxas has invited noted economist Dr. Ernesto R. Gonzales, Ph. D, to its hearing come Monday, November 27. Dr. Gonzales is being invited to speak on the implications of the economic provisions of the recently-signed Japan-Philippine Economic Partnership Agreement (JPEPA).
Before that Senate committee, before the Academe, and before the country's leading economic thinkers, spoke Dr. Gonzales, who has been one of the leading members of the NEPA economists' circle since 2003, carries impeccable credentials. These include having elucidated his novel framework of synergizing the people's own cultural, natural and economic resources (C-N-E Resources) for the sustainable development of the national economy and of the local community economies upon which such national economy has to be founded. This was the subject of his doctoral dissertation that was subsequently republished by the London School of Economics in the United Kingdom last year. He currently chairs the economic section of the National Research Council of the Philippines, and heads the Social Research Center of the University of Sto. Tomas. He is also the current chairperson of the mainly-Academe-based Lambat-Liwanag Network for Empowering Paradigms.
In an analytical paper he has been preparing on JPEPA, Gonzales has the following points to present, backed by hard facts and solid rational logic:
The economic reality in the Philippines for the past 50 years has been stagnating in cyclical downward trends. As a country with an economic rating second only to Japan's in the whole of Asia before the start of the past three decades and a half, we have plummeted to current critical point as the second poorest country in Asia. As Prof. Muhammad Yunus, recent Nobel Peace Laureate, who was behind the Grameen Banking System in Bangladesh has been acclaimed for finding the crux to push his country up and out of the dungeons of poverty, we cannot doubt the current trajectory of Philippine political-economics towards becoming the poorest nation in Asia, replacing Bangladesh, within the next decade.
One of the newest frontiers being considered by the Philippine government, aside from Charter Change, is JPEPA: Japan-Philippines Economic Partnership Agreement, with plans, at the heels of JPEPA's recent signing, for starting to negotiate a Philippine American equivalent in the future. However, an objective assessment of the state-of-the-art and situations related to this JPEPA controversy has to focus on the claimed scientific basis of its economic justification conducted by the top-rated economic think tank in the country, the Philippine Institute for Development Studies (PIDS). The 18 macro-econometric models as well as the sectoral micro-economic analysis utilized in its scientific assessments can no longer be considered valid today by current development in economic analysis, as pointed out in Stiglitz in 2005; Neumeyer, 2003; Costanza, 1997 and Gonzales. 2006. Current scientific thinking in economics has to go well beyond the Neo-classical doctrines and towards the economics of ecology and sustainable develop­ment.
Therefore, the justification of JPEPA based on Neo-classical and Keynesian economics falls acutely short of its ecological-economic implications to the large-scale realities of ecology-created poverty in the Philippines today. Moreover, the voluminous macro-economics data of Roxas (2005) and Lamberte (2002, 2003) reveal the shortcomings of this "outdated growth-centered approach" in justifications of the economic policies (i.e. value added tax, and so forth), plans (with macroeconomics as mother framework) and market-based mobility of economic resources of the economy of globalization. The empirical data (1950-present) proves that this economic growth centered economics utilized in the same period created poverty rather prosperity for Filipinos in the Philippines.
If growth-centered economics had clearly pushed our society towards the current massive scale of poverty and environmental destruction, why use the same "schools of thought of growth economics" (Neo-Classical and Keynesian) in the evaluation and justification of JPEPA? How can one accept the economic promises of JPEPA when the logic of the econometrics was shaped by the context of the outdated logic of the Neo-classical doctrine? What is tremendously lamentable at this stage is that no ecological assessment was done even though JPEPA's economics will be accompanied by the dumping of industrial, domestic and even highly-toxic waste into the already ecologically fragile conditions of the Philippines today. If all projects whether public or private are required to undergo environmental impact assessment before implementation, why is it that no ecological assessments on JPEPA were required of the proponents?
NEPA is proud of the work being done by Dr. Gonzales, as well as of all the work being done by other NEPA economists on their respective chosen focuses of study. We are confident that given enough opportunity, he can effectively deliver the solid bases for the Senate committee and the Senate itself to subject to closer scrutiny the claims being made by JPEPA supporters that "economic advantages for the Philippines outweigh the environmental sacrifice" being forced on the safety, dignity, and the very lives of our people and our posterity. We are confident that the Senators, despite the expected extraneous pressure on it to rubberstamp its approval, would eventually judge JPEPA as unfit for Senate ratification.
NEPA will be releasing the full text of the Dr. Gonzales Study on JPEPA within the next few days. We call upon all conscious stakeholders to study his paper diligently as soon as it gets circulated. That way, we can all explain it well to the other stakeholders on this issue in their teeming dozens of millions. At present, NEPA is also conducting discussions with leaders of micro-/small and medium enterprises (SMEs), as well as with labor leaders, cooperatives, and other sectors of our people, to gather and consolidate their respective collective views especially on the economic provisions of JPEPA. We will be releasing studies and statements based on these as soon as they are ready. We owe this to the present and future generations of our people; and we owe it to our shining tradition both as Filipinos and as NEPA.
We are proud to be an active part of building the synergy of the Filipino people to oppose such onerous impositions as JPEPA. Such synergy is fast emerging now as the very foundation of Philippine economic protection and progress from within.
Press Statement / November 23, 2006
Reference: Faustino G. Mendoza, Jr., President
National Economic Protectionism Association (NEPA)
Barangay Bagong Pag-asa, Quezon City
reply .
---
Position on Charter Change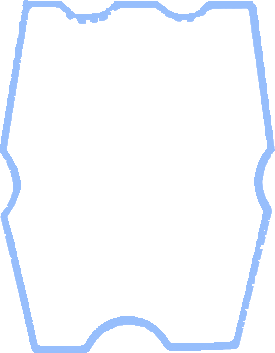 NO to Charter Change! Its Real Aim
is to Remove Nationalist Provisions!
NO to Charter Change! Its real target is the removal of economic nationalism – the foundation principle of our Constitution, the very rationale of our nation-state.
NEPA, more than 71 years the foremost advocate of economic nationalism, calls on all Pilipinos to avert charter change at this time of uncertainties and instability when the nation is at its weakest!
The Arroyo government is dangling charter change as the solution to the endless problems of the country. She says prosperity will happen with a parliamentary system and nationalist economic provisions removed because of political stability and large scale foreign investments it will bring. But no matter what system we put in place if it will be run by the same traditional politicians we have today, we all know that corruption will go much more unchecked, anti-developmental laws passed faster, wheeling and dealing will be the order of the day. So naturally we will expect more unrest and instability.
Experience has also shown that in the past decades, foreign direct investment (FDI) has increased but still unemployment hovers between 10%-12%, not to mention 17% - 19% underemployment. Charter change advocates also claim that FDI brings in capital into the economy. In reality we are being decapitalized as revealed in the period 1961-1998 that outward remittance of profits, dividends, commissions, royalties far exceeds total FDI by $1.1B.
While foreign investors capture strategic sectors and cheap imported goods devastate local producers have multiple adverse effects on economy. This eventually translates to joblessness and low productivity. Low productivity shows up as low savings rate. Increasingly relying on imports of consumer, raw material, intermediate and capital goods reflects in persistent trade deficit. The trade deficit in turn has to be financed with foreign exchange from FDI and foreign loans. As a result our foreign debt is higher than ever $57B despite having already paid out some $90B since 1970; a staggering $29.2 B was paid out during GMA admin between 2001-2204.
Who ardently wants charter change and will greatly benefit from it? One group is composed of self-serving politicians looking forward to no term limits and no dynasty laws to perpetuate their corrupt rule. And as present action of government indicates may want to tighten control over the political system by having water down provisions on civil liberties and human rights.
Another group is made up of foreign governments, TNC, IMF-WB who want complete exploitation of our social and natural resources. At present foreigners are allowed 100% in all (including mining) but a few areas of the economy, $3.5B worth of govt. assets were privatized including power and water utilities, essential road and power infrastructure has been privatized thru build-operate-transfer (BOT); in 1992 water transport was liberalized and deregulated, telecommunications in 1993, banking and shipping in 1994, airlines in 1995, gasoline in 1998 and retail trade in 2000. The Investors Lease Act allow foreigners 75 years lease. Yet they are not satisfied, they want total ownership of land, advertising business, media, schools. They want to fully own the Philippines. The move for charter change is aimed at allowing them.
Where are the Pilipino people in all these?
No, to strengthened alien sovereignty over our national economy!
No to a globalized constitution!
No to the demise of our nation-state!
No to charter change!
NATIONAL ECONOMIC PROTECTIONISM ASSOCIATION
Quezon City. Philippines
Reference: Faustino G. Mendoza Jr.
NEPA President
__________
Issued by NEPA on May 18, 2006
reply .
---
First NEPA Statement on JPEPA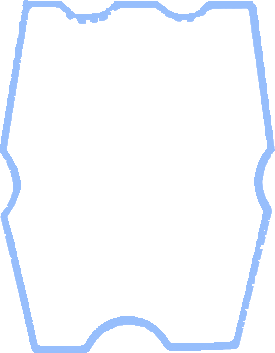 NEPA Statement on Japan-Philippine
Economic Partnership Agreement (JPEPA)
NEPA's OVERVIEW ANALYSIS ON ECONOMIC IMPLICATIONS OF JPEPA
THE National Economic Protectionism Association (NEPA) views the Japan-Philippine Economic Partnership Agreement (JPEPA) as another Japanese invasion of the Philippines, proof our people are completely unprotected against economic policies and practices that mire us ever deeper in indebtedness, starvation and collect­ive destitution. The process leading to the signing of JPEPA has shown that officials claiming to negotiate for us the best possible terms for external relations have become shameless defectors eagerly helping in the forging of cruel chains to bind us and our posterity to ever greater woes. We are currently working with many other organizations to issue a detailed position paper on the general and specific comments on this voluminous JPEPA document, but this early we are already aware of dire consequences on our environment, on our agricul­ture and fisheries, on our industries and labor. JPEPA is bad for business, bad for Filipino enterprises!
JPEPA has been imposed jointly by the governments of Japan and the Philippines upon the people who have not been given the opportunity as stakeholders to study its text and air our comments on its provisions before its signing, a process that brings to mind the habits of monarchy. On the part of Japan, it has made a move to advance its interests through bilateral talks. In contrast to multilateral negotiations where the underdeveloped and poor countries are able to team up in asserting their common concerns, leading even to deadlocks in two successive conferences of the World Trade Organization, bilateral talks are opportunities for plain and simple bullying. On the part of the Philippine government, it is plain and simple collaboration with Japan, without even wearing a bayong!
NEPA joins the Magkaisa—Junk JPEPA! in appealing to the members of the Philippine Senate to assert their collective right to scrutinize the full text of JPEPA, with the invaluable aid of public hearings to take full account of the concerns of the various sectors of direct and indirect stakeholders among our people. With its extensively conse­quential provisions JPEPA can never be validly claimed, much less validly implemented, as a mere executive agreement that avoids Senate scrutiny. It is no less than a treaty that needs to be ratified or rejected by the Senate of the Philippines.
In its 72-year history, NEPA has consistently championed the cause of promoting and protecting the Philippine economy of the Filipinos. Considering the globalization-dictated dismantling of protective tariff systems in the several years, NEPA has more consciously sought the active participation of the people in general, as stakeholders and as actual and potential entrepreneurs. Through our tangkilikán, which is a revival of our rich bayanihan heritage, the people themselves will provide together the desired progress and the needed protection from within. This tangkilikán includes raising our collective voice to protect the legitimate interests of all the sectors Filipino people against such impositions as JPEPA.
__________
Distributed during Magkaisa--Junk JPEPA press conference in Quezon City on November 6, 2006
reply .
---
Panawagan Noong 2004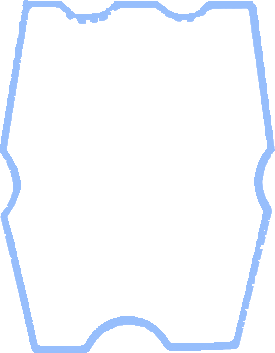 Ipagtanggol at Palakasin ang Pambansang Ekonomiya Batay sa Lakas ng Mamamayan sa mga Komunidad!
KAILANGANG sagipin at iahon sa malubhang krisis ang Pambansang Eko­nomiya ng Pilipinas! Alam ito ng lahat. Ngunit ang dapat malinaw at matatag na mapagkaisa­han ng mga mamamayan ay ang paraan ng pagsagip at pag-ahon. Hindi pwedeng lutasin ang isang malubhang problema sa kaparaanan na naging dahilan mismo kaya nga nagkaproblema!
Isang kabaliwan ang magpapanatili ng dati nang mga batayang patakaran sa ekonomiya at umasam na magiging iba na ngayon ang epekto nito, na magbubunga na ngayon ng kalutasan ang mga ito! Kailangan nang baguhin ang pinakaesensyal na katangiang maka-dayuhan ng pata­karang pang-ekonomiya ng Pilipinas. Matagal nang idinidiin ng NEPA ang importansya ng pag­papaunlad sa ekonomiya nang nakabatay pangunahin sa pagkalinga sa mga negosyo at mga pangangailangang Pilipino, imbes na pagiging palaasa at napakamasunurin sa mga ahensya at institusyon ng pandaig­digang usura. Napakatagal na ring idinadahilan ng naging mga opisyales ng bansa sa nagdaang ilang dekada na wala tayong magagawa kundi ang sumunod sa mga dikta ng International Monetary Fund, World Bank at kahawig na mga institusyon.
Nangutang nang nangutang ang administrasyong ilegal mula 1973 hanggang 1986, at nang maibagsak ito ng mamamayan, ang pumalit na administrasyon ay nangako namang babayaran hanggang sa kahuli-hulihang sentimo ang mga utang sa dayuhan at mga interes. Ni hindi nagdeklara ng moratoriumman lamang! Kalabas-labasan, kahit interes ay hindi nabayaran nang buo mula kaya't ang $20-bilyong utang na minana kay Marcos ay $30-B na sa pag­pasok ni Ramos, at nagbibilang na ngayon ng trilyon! Direksyon ng patakaran, hindi ang kahit malaki ring nawawala sa graft and corruption, ang talagang pangunahing pinagmulan ng matinding krisis!
Pero ang patakarang ganito, ang garapalang mismanagement sa ating ekonomiya, ay mada­ling nagagawa ng mga opisyales sa pambansang gobyerno, dahil wala silang nadaramang tunay na sagutin sa taongbayan. Nagagawa nilang pagsalit-salitin lang mga pangangako, pagkukubli, pagkakaila at pagdadahilan, sapagkat walang malakas na tinig ang mamamayan sa ekonomiya ng bansa. Di na tayo ang may-ari ng ating ekonomiya! Tayo na lang ang pinipiga at isinasanla!
Kaya panahon nang sagipin at palakasin ng mamamayan ang pambansang ekonomiya sa pamamagitan ng pagpapalakas ng mga lokal na ekonomiya at igiit na gawin itong batayan ng pambansang ekonomiya. Sa halip na kaltasan ang IRA (internal revenue allocation), na tahasang paglabag sa direksyon ng decentralization at devolution, kailangang patatagin pa nga ang mga pamahalaang lokal at pasiglahin ang daloy ng mga produkto't serbisyo sa mga lokalidad. Kailangang magsanib-lakas ang mga lokal na ekonomiya bilang tunay na haligi ng pagbabangon pambansang ekonomiya. Sa bawat lokalidad ay dapat mabuo at mapalakas ang pagkakaisa at pagtatangkilikan ng mamamayan, sa pakikipagtulungan ng kani-kanilang lokal na pamahalaan, upang mapanghawakan ang lahat ng tunay na kanilang mga kayamanan o resources na maitatapat pangunahin sa tunay nilang mga pangangailangan.
Kailangang bumuo agad ng mahusay na "resources mapping" at "local needs assessment" para sa bawat lokalidad at puspusang pag-aralan ito ng nagkakaisang hanay ng mga lokal na negos­yante sa micro, small and medium enterprises (SMEs), kabilang na ang mga kooperatiba, at ang mga konsyumer, mga kabataan, at mga lider-sibiko. Nasasaklaw sa ganitong "resources mapping" ang tatlong uri ng kapital sa bawat komunidad: economic, natural at cultural. Ang kasiguruhan sa pagkain ("food security") ay itinalagang responsibilidad ng mga lokal na pamahalaan, na ngayon nama'y nais pang kaltasan ng Malakanyang ng kakaunti na ngang porsyento sa IRA. Kailangang makilala at makontrol ng mga lokal na pamayanan ang mga likas na kayamanang mapagkukunan nila ng sapat na pagkain at iba pang batayang pangangailangan habang lumulubha pa ang kagipitan. Sa ganito ay dapat maging aktibo ang mga kooperatiba ang iba pang SMEs, ang mga aktibong nangangalaga sa kapaligiran (environmentalists), ang akademya sa lugar, at mga samahang sibiko (kasama na ang mga scouting organizations).
Sa lahat ng mga grupong ito ng mamamayan sa bawat lokalidad, at sa hanay mismo ng mga lokalidad, kailangang pag-aralan at isabuhay ang malakas na diwa ng Pambansang Tangkilikan bilang tanging pag-asa ng mga Pilipino na makawala sa pang-ekonomiyang pagkakaalipin sa atin ng malalaking korporasyon at institusyong dayuhan. Ito lamang ang tunay na sagot sa pagkakasakal sa atin ng "Globalisasyon ng mga Gahaman."
Nananawagan ang National Economic Protectionism Association (NEPA) sa lahat ng mamamayan, na gawin natin ang lahat ng magagawa upang tunay na maunawaan at epektibong maipihit ang mga batayang patakaran na nagbunga ng kasalukuyang desperadong kalagayan ng ating kabuhayan. Ang "economics" ay isang paksang dapat pinag-uusapan at pinagpapasyahan di lamang ng iilang "eksperto ng palpak na pag-asa at pagsunod sa dayuhan," kundi nang lahat ng may bulsang nabubutas at sikmurang nilulukot ng kagutuman. Tayong lahat ay may-taya, kaya dapat ring lahat tayo'y nagbabantay, nakikipagtalastasan at nakikipagtangkilikan! Nakahandang tmulong ang NEPA at ang mga kaagapay nitong samahan upang maisagawa ang ganitong mga talastasan at tangkilikan sa maraming komunidad sa buong kapuluan. Sisikapin naming ito ay mapasimulan agad at maging masigla na bago sumapit ang ika-70 kaarawan ng makasaysayang samahang ito sa darating na Nobyembre.
Bilang pangwakas, hayaan ninyong ipaalala namin ang ilang pangungusap mula Gat Andres Bonifacio:
"Panahon na ngayong dapat na lumitaw ang liwanag ng katotohanan. Panahon nang dapat nating ipakilala na tayo'y may sariling pagdaramdam, may puri, may hiya, at pagdadamayan. Ngayo'y panahon nang dapat simulan ang pagsisiwala't ng mga mahal at dakilang aral na magwawasak sa masinsing tabing na bumubulag sa ating kaisipan. Panahon na ngayong dapat makilala ng mga Tagalog ang pinagbuhatan ng kanilang kahirapan…. Kaya, O mga kababayan! Ating idilat ang bulag na kaisipan at kusang igugol sa kagalingan ng ating lakas, sa tunay at lubos na pag-asa na magtagumpay sa nilalayong kaginhawahan ng bayang tinubuan."
Lungsod ng Quezon, Pilipinas
Setyembre 1, 2004
reply .
---
Hindi pa Hinog ang ating Pagka-Bansa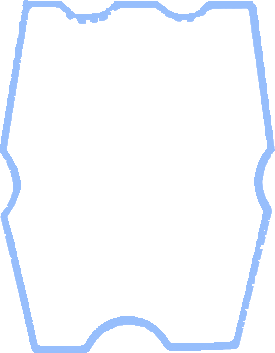 Buuin ang Bayang Nais Natin!

Ni Faustino G. Mendoza, Jr.

Pangulo ng NEPA. at Unang Tagapangulo ng Katipunang DakiLahi

BANSOT na ekonomiya, nabubulok na mga institusyon, magulong pulitika, may digmaan, iyan ang kalagayan sa bansa. Watak-watak ang taumbayan, mahina, kayang-kayang pagharian at pagsamantalahan. Subalit kung mamumulat lamang ang taumbayan sa kanyang likas na pagkatao at kapangyarihan, kaya nating maituloy ang minimithing pagbubuo ng Bayan at makalaya sa pagkaapi at pagkadahop.

Kailangan lamang mabigyang-halaga ng taumbayan ang kapangyarihan ng kaisahan at pagsasanib-lakas. Dapat nating malaman na ang Pilipino ay iisa ang tinubuang lupa, iisa ang pinagmulang lipi, iisa ang kasaysayan; mula sa liwanag ng kasaganahan, katiwasayan, at kaginha-wahan noong unang panahon ay nasadlak sa dilim ng pananakop, paniniil: subalit mauuwi din sa patutunguhan-- ang muling pagliliwanag.

Matutunan nating angkinin ang kapangyarihan, enerhiya, potensyal ng diwang Pilipino, diwa ng isang dakilang lahi.

Noong 50,000 taon B.K., niloob ng Inang Kalikasan na tauhan ng mga Austronesyanong taga-ilog ang mga kapuluang ito at sila'y binigyan ng bukod-tanging dakilang loob. At natagpuan ng bawat isa ang kanyang kapwa upang makapagtulungan at makapagkaisa sa pagharap sa buhay. Ito ang dalawang katangiang ugat sa paglinang natin ng kulturang Pilipino, ng diwang Pilipino.

Sa kabila ng daan-daang taong pananakop nanatili ang loob na ito, ang esensyang ito ng isang dakilang lahi, katulad ng Maykapal -- may magandang loob na umibig nang walang pag-iimbot at may lakas ng loob na lumikha ng anumang minamarapat.

Pagbabalik-loob at pag-bawi sa tunay nating pagka-tao ang siyang kapangyarihan ng taumbayan upang lumikha ng bagong ekonomiya at bagong puliti kapalit ng kalagayang umiiral .

Ating ituloy ang naunsyaming pagbubuo ng mga pamayanang naka-ayon sa katutubong kalinangan at kalikasan. Dito na rin mabubuo ang tunay na Inang Bayang Magiliw, isang bansang mapagmalasakit at mapagkalinga sa sariling mamamayan.

May taglay tayong kapangyarihan at karunungang Bayan upang tuparin ito

__________

Pahayag itong ihinanda at binasa ni NEPA president Jun Mendoza noon Agosto 20, 2006, sa Kapulungan ng Katipunang DakiLahi para sa Pambansang Pagsasanib-Lakas, sa pagtatapos ng tatlong-taong panunungkulan niya at ng NEPA bilang unang tagapangulo ng Katipunang DakiLahi. Ang pahayag na ito ng NEPA at ni G. Mendoza ay inangkin at ipinalaganap bilang pahayag din ng malawak na samahang nabanggit.

reply .
---
Paradigm Shift Article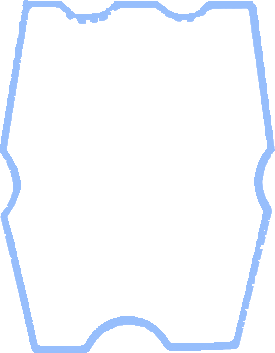 Tangkilikan Synergy Needed Now
ECONOMICS has been described as a way of life, as behavior patterns in the use of limited resources. With its dependence on foreign investors and foreign creditors, emulation of the American individualist lifestyle and consumerism, feudal structure. IMF-WB dictates, etc., we have a system that is bankrupt. And we need to change it.
We need a cultural transformation. Things cannot continue this way or we will surely perish as a nation. There is need to change the people's world-view.
We have to return to basics and start on what resources are really with us, belong to us, and have in our hands. We have one another. We are one another's kapwa. We have a rich heritage of strong community. We can combine our strengths and work together in synergy to build a new system.
Filipinos need to have a renewal in thinking, substantial change in institutions, technology and leaders who have embraced new ways.
No longer can we afford to allow the continuance of such practices as kanya-kanya and palakasan, we have to put an end to the mentality of subservience to fo­reign "superiors" and turn to valuing our collective honor and sovereigny as a nation. We cannot keep on depending on foreign money, on foreign approval, on foreign demand for goods we can sell. We of the National Economic Protectionism Association or NEPA seek to start building a commun­ity that lives the philosophies of pakikipag-kapwa, and are mutually-supportive ("tangkilikan"), living the spirit of bayanihan.
The Spirit of Bayanihan should fire up our enthusiasm and give us the needed energy for all these things that we want to do. Bayanihan comes from the language of our heroic ancestors who had this verb "magbayani" which they used to mean helping in com­munity efforts without demanding material payment.
Therefore, our concerted efforts to build strong barangay-centered business ecosystems that would pursue a strong policy advocacy for effectively rescuing and uplifting the na­tional economy, are forms of "pagbabayanihan."
In the national context, the Spirit of Bayanihan breathes vibrantly in Nationalism. As the Philippine economy continues to worsen, there is no other course for NEPA and all other honorable and pragmatic Filipinos but to engage in organization- and institution-building towards a strong national collective stakeholdership and advocacy in economic nationalism.
Contrary to the pronouncements of apologists of globalization, nationalism is not only relevant up to now, it is our only hope for national survival. Far from being against development and progress, economic nationalism is the Filipino people's only hope for real development.
We have so much in resources that we can synergize.
We still have rich natural resources that we can finally start utilizing for our own country's economic benefit by not selling them down the river hurriedly and therefore very cheaply.
We also have so much human resources in our people's skills and, more importantly, in deep-seated sense of honor and industry that can be reawakened and fully harnessed if only we can make them work in a system of collective self-help in an atmosphere of social justice.
Through millions of mutually-beneficial Tangkilikan tran­sactions among empowered local communities, cooperatives, small and medium enterprises and groups like NEPA, we can save our nation from sinking ever deeper into the mire of mass poverty, massive unemployment, and Filipino enterprises closing shop.
Such transactions and interlinking enterprises are building blocks that can be synergized as the inner strength and basis for a strong, independent and pro­gressive Philippine economy.
One important term in our nation's cultural heritage is loob. It finds form in such terms as "kalooban," and lakas ng loob. It is the innermost part of our pagpapakatao on which basis we engage in pakikipakapwa-tao.
Being externally dependent from the time of our colonization four centuries ago is one stark in­dicator that the foreign overlords had succeeded in effectively conquering our spirit. To put it in our own words, nasiraan tayo ng loob.
But if we all heed the call for Tangkilikan, in the Spirit of Bayanihan, we can recover our sense of collective self-esteem, sense of collective fate, and even some common sense to overhaul our official economic policies.
NEPA has raised that call, and some organizations have started to come forward and join in this crusade.
____________________
This was published in A Gathering of Light for Empowerment (a Lambat-Liwanag Documentation & Resource Book) in 2002, and republished in full by SanibLakas Foundation in LightShare Digest issue No. 1 in May 2005.
---
Consistent Wisdom on an Old Truth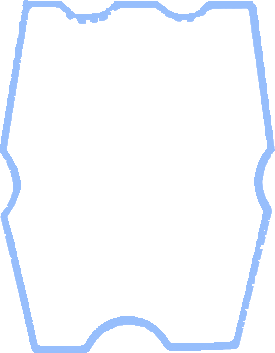 Industrialization: Key to Development
By Manuel F. Almario
veteran nationalist journalist
Published in the Philippine Daily Inquirer, letters setion, July 15, 2009,
NONE of the presidential candidates for the 2010 eltions has mentioned industrialization as a plank of his or her program of government. This is tragic. No country in the world has become prosperous without industrialization without industrialization. Under an agricultural economy, our people will be condemned to perpetual poverty. This is the lesson of history.

"In Europe and North America, countries had gone through a process, lasting in some cases more than a century, in which most workers had left agriculture (and rural areas) and became industrial ... This structural change was seen as the key element in rising incomes and national power." ["The end of the Third World: Newly Industrializing Countries and the Decline of Ideology" by Nigel Harris]

In his book, "The Reign of Greed," Dr. Jose Rizal, through the main protagonist, Don Simoun, gave a trenchant piece of advice on how the Phiippines could prosper. During a party thrown by a wealthy Chinese , a group of merchants who had been complaining just how bad business was,asked Simoun, a well-travelled gentleman, for his opinion on how the Philippines could prosper. "My opinion?" Simoun huffed. "Study how other nations prosper, and then do as they do." (Translation by Charles E. Derbyshire.)

Rizal, who had been to Europe, the United States and Japan, knew that these countries were "advanced" precisely because they were industrialized.
japan, a latecomer, rose to the ranks of the advanced countries by studying how Europe and the United States prospered, and by copying them. The newly industrialized countried countries (NICs) like South Korea, Taiwan, Singapore, Malaysia and China, all folllowed the Japanese path.

The constitution of the La Liga Filipina which Rizal founded provided that the "The introduction of machines and industries new or necessary in the country, shall be favored." This policy was followed by the Commonwealth government under President Quezon, and implemented by Quirino, Magsaysay and Garcia, until it was scrapped by Gloria Macapagal-Arroyo's father, President Diosdado Macapagal, in favor of free trade, liberalization and privatization, dictated by the Washington Consensus and the IMF-World Bank.

Under the theoretical model devised by these Western institutions, our country fell to the bottom of the heap. Under the regime of industrialization, exchange controls and protectionism adopted by the industrialized countries in similar stages of development, the Philippines advanced second only to Japan in economic growth in Asia.
We shoud learn to measure development by the results.

--MANUEL F. ALMARIO
Spokesman,
Movement for Truth in History (Rizal's MOTH)
mfalmario@yahoo.com
reply .
---
NEPA's Response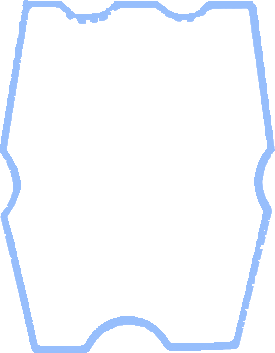 Success in Philippine Industrialization
By Prof. Pedro Salvador*
Deputy Spokesperson, NEPA
Sent the the PDI letter's section, un response to the Almario letter avove
I WAS TOUCHED by the letter of Mr. Manuel F. Almario, dated July 15, 2009 regarding industrialization as key to development.
Having been in the electronic components industry for twenty three years and teaching Production and Operations Management in an International Academy in Makati City for fifteen years, I was able to expose and obtain actual experiences in the so called Philippine industrialization.
According to Claro M.Recto, a noted Philippine statesman and senator, the industrialization in the Philippines was not real and genuine but only superficial. Two examples he mentioned were on the Beverage and Pharmaceutical Industries being operated by the Multinationals. Beverage industry was using imported malt and cola concentrate to mix with Filipino sugar and water. Pharmaceutical Industry was using imported concentrate to repackage them into capsules and tablets. Profit generated from this process was repatriated to the home country rather than invest it on again for further economic activities.
Working as a Tin Plating Engineer in late 70' to a Semiconductor company in Taguig Metro Manila, I was instructed and pushed by a Plating consultant from United States to buy only American analytical reagent grade acid chemicals and postpone the use of locally made acid chemicals. I wonder at that time if analytical chemistry was different from that being used in the United States. I follow him only for three months and help develop ChemPhil chemically pure grade acid. I was able to reduce cost from 450 pesos per liter to 120 pesos per liter and help the Pasig- based company to continuously provide jobs.
Working as an Engineering Manager to a local Semiconductor Company in Muntinlupa Rizal in the 80's, I noticed that for every integrated circuit we assembled, 75 percent of the dollar value were being sent back to the country where we purchased the raw materials.The value added concept was very minimal and the usual local components utilized were only labor and energy. Machineries, equipments and technologies were all imported from Japan, United States, and Germany. Some machine tool spare parts were all imported from Hong Kong, Singapore, and South Korea. This has been a good example of how to drain our foreign exchange reserves.
Industrialization in the Philippines will only succeed if our current and future policy makers will seriously and religiously adhere to the tenets of 1987 Article XII of Philippine Constitution-National Economy and Patrimony. Yes I believe to Mr. Manuel F. Almario's idea of leaving agriculture economy but not totally. My idea is to use agriculture as a first stage and upgrade and strengthen our existing policies to grow and speed up to second stage agro-based industries and further to third stage to service industries. It's about time to exploit and use our own bountiful natural and marine resources. We can industrialize our agriculture and mineral produce. We can manufacture dairy products out of our carabaos and goat milk. We can maximize fish production from our sea waters and package them to acceptable cost canned goods. We can develop technologies to extend life of fruits and vegetables to weeks if not months. We have Filipinos that can mined our mineral resources and convert these to acceptable application. We have and can be the best tourism haven in this part of the world. We have best mind Filipino inventors and scientist that will answer our research both basic and applied. We have the best human resources that we can utilized to operate these Filipino industries.
It is true that industrialization is a primary tool in country development. However we only accept a development that is sustainable and green. We do not want an Industrial development that will destroy environment and exploit people in the name of profit as Western industrialization did.
__________
*
Professor, Production and Operations Management
International Academy of Management and Economics

THRUST/ PROJECTS ORGANIZATION HISTORY LINKAGES HOME